This post isn't one I intended on sharing, but it has been my testament that others I know and have met are dealing with so many of the same issues that I have dealt with, that I felt it necessary to expose a few parts of myself I consider quiet painful to remember at times, but that were integral parts of my healing and how I found my road to a healthy mind and healthy body.
The demons an eating disorder leaves on a person's life are truly never able to be erased. The voice is always there; the only difference now, is I hear it as a separate voice- telling me I'm not good enough, telling me I don't need to eat, telling me to eat more when I'm not hungry to numb myself, or telling me that I don't deserve what others have. It is always there, just as it always has been my entire life. The difference is now, I don't hear that voice as my own, as I once did. It used to be my self esteem, but now I know it's the voice of my eating disorder and not a part of me. I can now tell it to "Shut the hell up" and move on with my life with sensibility and love. I wrote the following post to offer some hope and light to those of you who are suffering right now or who still have painful memories of issues with a disorder, even if it isn't food. Whatever the case may be, healing is possible, and for me, I never thought it would be. I thought I would always be a victim to its' prey, yet time and perseverance are two very powerful forms of medicine I highly recommend, along with the following tips.

Thanks for reading<3
I've been around the block with food. I've hated it, loved it,been obsessed with it, and been at war with it. I've ate too much of it, too little of it, and used it in ways I shouldn't have, but you know what? Now, I have a sincere gratitude for it- and nothing more than that. There comes a certain amount of clarity when you have relieved yourself from the prison walls of a food/eating disorder. It is never about food- it's about emotional issues that use food as a tool to mask the real issue. For me, it was distrust in others, myself and the loss of losing people I loved. I filled the hole through hunger, or through eating too much. There was six months in the early part of my recovery that I often cried before breakfast, lunch or dinner. I panicked about what to eat. Would it be wrong? Right? Would everyone approve? Would I get fat? It was really painful and seems silly looking back. "It's just food right?" I always hated when everyone said that. IT'S NEVER ABOUT THE FOOD, K?
The inner peace that comes from the place I'm in now is truly indescribable. In the midst of having nothing at my age financially or being able to go anywhere or do anything for the next six months seems crippling at times and there are days I literally just want to throw in the towel, but I don't. ( You can read more on that here if you're not aware.)
I am so grateful to be emotionally free from the directions of my eating disorder. Being able to prepare,eat and finish a meal without over-thinking it, or worrying what it will do to your body, or feeling like you didn't get enough of it and giving yourself too much when you're full- that is truly such a wonderful feeling. I've been down the paths from either eating so little that I literally watched the clock to make sure at least 4 hours had gone by until I let myself eat another small feeding again, and I've also been in a place of so much self-hatred I found myself in pain from eating too much.
It is pretty self-deprecating when you find yourself with the spoon halfway down the peanut butter jar at 1 a.m. for no reason not due to physical hunger, or you look down and see the whole box of granola bars you ate for no reason. Yes- I've been there and I still want to cry thinking about my state of mind during all of those times. I was so lost, so much in pain and hated the being inside of me. Why couldn't she ever cut it? No one ever wanted her long enough to stay with her. Her world never seemed to go the right way. No matter how smart she was or how pretty people said she was, somehow, she never seemed to be enough. Food doesn't judge though and I spent so long being so thin and starving myself that the monster inside woke up and rebelled against me. It was if I was binging to prove to myself that I could, like I had to or something. I cried every single time after and it took me being put in a hospital for a week for me to stop starving myself or binging. Those moments are as vivid and painful to me as being sentenced in court last year, and as gut-wrenching as it is to wake up and know I can't call my father anymore on the phone.
While I am emotionally in a wonderful place now, those memories of stuffing and starving myself will never leave me. They didn't scar me forever, but they did leave an imprint on where I never want to be again. I can still remember everytime I was so hungry to the point of not being able to think clearly to the point of binging that I wanted to cry from the pain.
I've been "sober" from those behaviors for one year and 62 days now. (Yes- I know the amount of days I am so grateful). In the early stages of my healing and trying to find a good balance for myself- I kept thinking there must be some answer, some diet, or a certain lifestyle that I just hadn't learned about yet or found that could "fix" me. I was totally lost when it came to how I needed to eat. Seriously- I tried every diet plan out there or nutritionally healing method to get my body back to how it needed to be. I ate a raw food diet for a year and became malnourished and lost extremely too much weight. After that, I tried eating Paleo to gain weight back and refused to add back dairy or processed foods. I was so strict on myself and I was miserable. I still didn't feel like my best and there was just too much fruit in the Paleo diet that I wound up bloated, hungry and suffered from bad digestion issues, so- I tried Atkins. Well, I found that while I love parts of it,some of it didn't work for me either- such as lots of butter, cream cheese, bacon and the like. I value fats, but those didn't work for me as well as mostly raw plant fats do ( chia, flax, hemp, coconut, avocado, olive oil, etc.) I also found that nonfat cultured dairy from kefir and Greek yogurt ( in small amounts and great for upset stomachs), worked excellent for me, but other types of dairy,like milk and butter- I don't do as well with.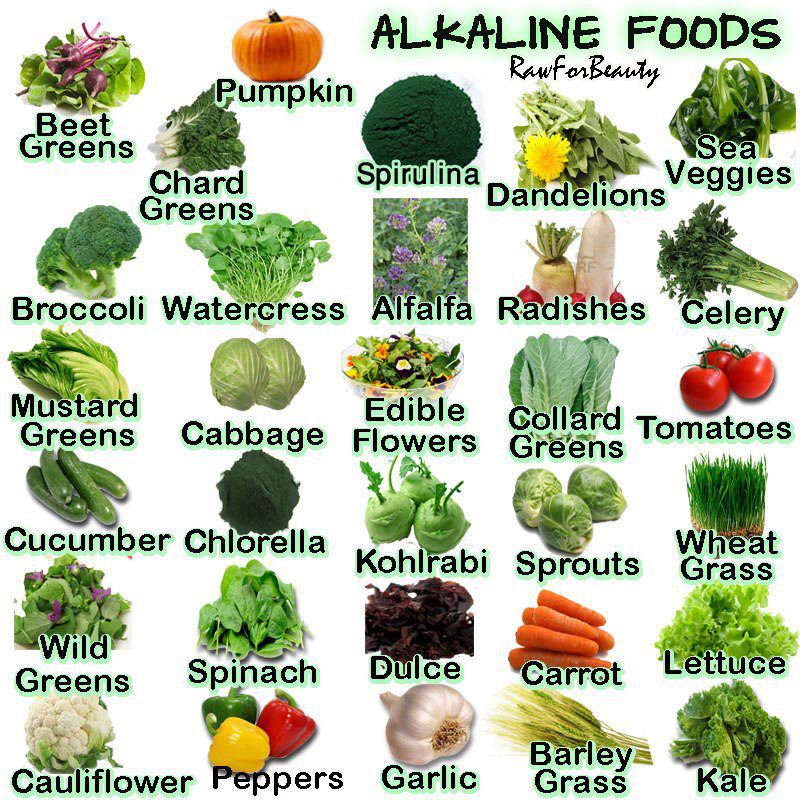 I made sure to comprise my diet with of ALOT of alkalizing foods like leafy greens and green vegetables, and I made sure to get adequate lean proteins from wild fish, organic and humanely raised eggs, occasional organic poultry, and even fats like those mentioned above and a little dark chocolate every day. I found that on this path, that I thrive. I don't think about food, obsess about it, I've maintained my weight goal, and I never seem hungry but I eat 4-5 times a day.
My depression immediately lifted and I ate by LISTENING to my body and paid attention to how I ate would affect my mood and my hunger levels. I suddenly didn't obsess, didn't go hungry and didn't binge or starve myself anymore.
I found that grains, sugar in any form,and starchy carbs DO NOT work for me. I used to crave granola or cereal but those were trigger foods for me, along with peanut butter obviously, so I chose not to eat them as a part of my regular routine. They turn me into a hungry little machine that thinks, craves and just wants more food. My anxiety is worse, blood sugar levels are all over the place and thinking becomes foggy. I'm convinced this is related to my seizure condition and depression issues I dealt with as a teen when I dined on bread, ice cream, cereal, cookies and considered a white potato and canned corn my staple vegetables. No one wants to run around feeling underfed all the time when they just ate right? Well, carbs do that to me.
So- I found what works for me. Here's my point- quit reading the latest diet trend or book, and start listening to your body. I came to a point where I put up and tucked away EVERY SINGLE book I owned on diets, nutritional plans,or lifestyle plans. I had to- and there were ALOT to put away. I didn't toss them, because I love referencing them for others if they have questions, and love books in general, however, I don't need to read them anymore because I've found what works.
You can do the same but you have to quiet that noise from other sources. Note how a food makes you feel immediately after you eat and a few hours after. Does it cause you stomach pain, make your hunger more intense or mute your hunger? Does it give you energy or cause your joints to ache? Does it cause your skin to breakout or look lifeless? Does it digest well or give you indigestion? Does it give you anxiety or calm your mind and energize you? For references on ways I find to balance depression and anxiety with food, you can read this post along with this one.
When you can eat 3-5 times a day ( or even up to 6), and feel truly nourished from quality foods like those mentioned, even if you eat grains or meat or butter, or whatever, then you're in a good place. If your weight is good,energy is good, and mood is good- then you're in a great place with your diet.I hear many people say they just want to "lose a few". Well, my pointers for weight loss are two main things.
#1 Increase the amounts of quality protein and fat you are taking in- and I'm not talking eating a cheeseburger- I mean lean, quality sourced-protein as I mentioned above, and mostly raw plant fats. This will shift your body to burning fat and metabolizing protein to give you energy. You don't have to go on the Atkins diet either. Even eating how you currently are and adding in more protein and fat will crowd out your cravings and keep your insulin stable which is critical to weight control/loss. It will also tremendously help you silence food obsessions and cravings.


#2 Decrease the carbs from sugar and processed starchy foods and white potatoes and white rice. Those foods mess with your insulin and cause your body to store fat. Even if you decide to keep in whole grains or gluten-- free whole grains and sweet potatoes if you need or want to, that is fine! Just let go of the processed carbs and sugar first. Also, go easy on, or get rid of fruit. Berries have the highest antioxidants of all fruits and less sugar, so stick with those to keep your insulin in check. While fruit is rich in nutrients, it also has lots of sugar and you need more vegetables and leafy greens than fruit in your diet. They ground you, calm you, sustain you and nourish you on a very deep level. It's really that easy when you can make the commitment. It's not about being on a diet. It's about knowing what certain foods can do for your body or against it. It is different for each of us.
If you're exercising, and sleeping well, then you will thrive this way. If you don't need to lose weight,then just concentrate on eating a cleaner diet and your sleep and energy will improve all own their own and you'll more than likely not even think about what you're missing because you feel so great.
The best thing you can do when trying to find the right balance for you is to quit fearing fat. Our brains are comprised off fatty tissues, and they RUN off fat and run better off fat than glucose, which they will crave (sugar ), if you don't have enough fat. Eat fat- it won't make you fat but it will make your skin, hair and nails beautiful. It will also keep you full and from acting like a crazy hungry person on a blood sugar roller coaster. This obsession people have with low calorie foods almost pisses me off. Our bodies NEED calories, they just need the right ones ( protein, raw fats, and tons of veggies). If you eat too little fat, it can actually cause you more hunger, less energy and more depression- who wants that??!
I don't believe in "typing" myself or saying I'm on a certain diet. It doesn't fit what I believe about food anymore.That is why my blog is titled "The Soulful Spoon". I wanted this to be a place to teach others about nourishment, not only nutrition. It will exhaust you to no ends if you try to define yourself by a lifestyle or type of eating that might restrict you from what you need to be eating. So many people try to abide by a certain way because it worked for someone they know. There is no need to do any of that.
Food will always be there. There will always be another chance to eat, and there may be times where you fear it- BUT DON'T. Food was meant to nourish us and our bodies were meant to use it for fuel and sustaining us.
Stop seeing your body as a third party that isn't a part of you which you are trying to control. It IS part of you as a whole person, so tune in and listen.