Well this is our first
Fab Finds Friday
in 2014, so I've got plenty of goodies for you to check out today!
If you happen to have a great find this week, feel free to link it up in the comments section. I'd love to check it out!
Thanks to all of you for the recent emails, birthday wishes, and even gifts from a couple of you! You all area amazing!! I want you to know this community that we've developed through The Soulful Spoon was definitely a huge gift to me this year. THANK YOU for that blessing.
So, let's get onto it, shall we?
Happy Fab Finds Friday!
1. Favorite Healthy Soup Recipe-
Lean Mean Veggie Soup
by InsideBruCrew Life
Don't resort to buying those unhealthy canned soups full of salt, preservatives, and that are mainly based of noodles. Instead, try
this yummy soup recipe
that's packed with veggies, and sounds just delish! I personally think it would be amazing using
my favorite healthier way to thicken soups and stews too.
I seem to have become a little addicted to the thick texture effect of stews instead of water soups.
2. Favorite Breakfast Idea:
Pumpkin Pie Oatmeal for IBS-
via Stephanie Clairmont
Source
This recipe is so great and one I would definitely love to make myself. I just found a new blog,
Stephanie Clairmont,
dedicated to IBS, and so far, I'm impressed. While I wouldn't use maple syrup in this recipe, I love that the ingredients are simple, clean, and stevia could easily be substituted. I think I'll try this tomorrow and let you know what I think coming up soon:) After all, as pumpkin obsessed as I am, and it seems to do well with my tummy, this would be a great combo to try!
3. Most Interesting Oatmeal Recipe:
Earl Grey Oatmeal with Cardamom Cream
by A Better Happier Saint Sebastian
Alright, now I've never had Earl Grey tea, have you? But I know one thing: I'm obsessed with
cardamom
and use it daily,
especially in my oats. Plus, a little goes A LONG way.
Cardamom is EXCELLENT for digestion, and it's a natural blood detoxifying agent. It also quells depression, anxiety, and a low libido. If you've never had cardamom,
order some
, or go to Whole Foods and pick up a ground form from the baking aisle.
Just a teeniest pinch is the best thing ever!
Light, sweet and perfect with cinnamon and ginger.
Now, let's talk about this oatmeal recipe
- it sounds quite intriguing, don't you think?:) I'd nix the sugar, and use almond milk instead of dairy milk, but other than that, it looks like something worth trying. I love that it looks so decadent. I can't seem to help looking at oatmeal recipes these days, even though I basically make the same one every morning. UPDATE ON MY OATS coming soon:)
4. Favorite Most Helpful Kitchen Article:
15 Good Questions ( And Answers) About Cooking :
via The Kitchn blog
This was a fantastic article. I highly suggest you read it since it has some of the most basic, yet important questions and answers we should all know about cooking, and the kitchen in general. Though all didn't apply to me, I found it very helpful to know!
5. Favorite Hair Obsession:
source
I'm in love with this hairstyle! First of all, I love the color, and this is about how long my hair is now ( FINALLY!:) More than anything, I love how this hairstyle is elegant, easy and still great for everyday wear. It just looks so feminine, trendy and classy at the same time. Love it!
6. Favorite Inspirational Piece of Art:
I just ADORE this. Not only is it true, but what a cute item this would be for a home! I think so often I forget to be grateful for the periods in between the big stuff. Sometimes, the waiting is the part that makes the blessing so big. I just love this!
8. Favorite Healthy Sugar-Free Recipe Roundup:
15 Gluten-Free, Low-Carb and Diabetic Friendly Breakfast Recipes
:
via Sugar Free Mom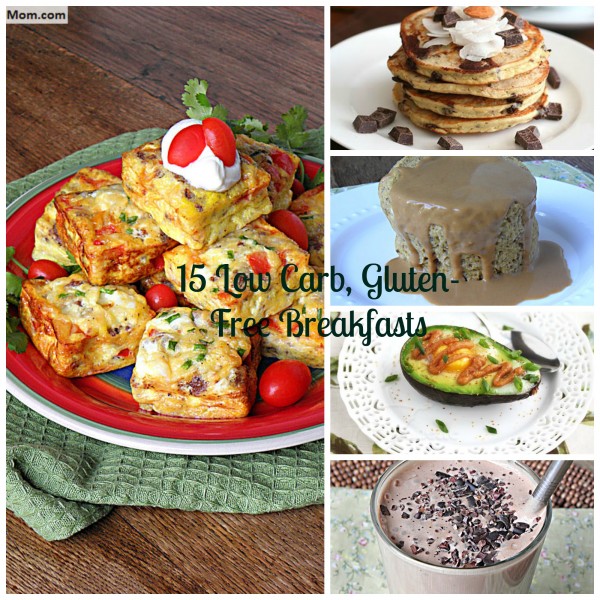 Source
I adore
this roundup of recipes
because keeping your breakfast low glycemic is so important! While I'm not completely "low carb" anymore, I do pay very close attention to ALL forms of carbs I put in my body so that my blood sugar stays regular. If I don't, I risk having seizure again, binging, and I get really ill and moody. So, this recipe roundup was perfect for anyone looking to lower their glycemic index at the start of the day. I don't see myself giving up my oatmeal anytime soon, but many of
these dishes
would be great snacks and lunches too.
9. Favorite Thing I Wrote on All Women Stalk this Week:
11 Top Energizing Foods to Eat Everyday
source
I love writing food articles on All Women Stalk.
No surprise there, though, right!?:) More than just food though, I love writing how foods can work for or against you. This article was fun and easy to write, but also important I think. So many people think it's all about calories, and it's more about quality. Check it out if you get a few minutes!:)
10. Favorite Book I Can't Wait to Read:
I can't even tell you how excited I was to receive this special book, called, The Introvert Advantage
today from my new BEST friend!
THANK YOU ALI!!
This was a personal favorite of her's that she felt really helped her, and it came in the
best surprise package in the mail
I've ever gotten for my birthday!
Not only am I a self proclaimed introvert, but I'm so struggling with how to put all of those qualities into the best light to make them work for me. Often times in the past, I criticized myself for being introverted. Even though I don't do that now, I'm still looking forward to seeing how I can use my introvert qualities even further. I couldn't have asked for a more special book to read this year!
Plus, look at this cute goodie package! OH my gosh! I was totally thrilled!
She knows me so well!! I got the book, a journal for creating new healthy habits, a vegetable slicer ( which I've always wanted but never had), one of my FAVORITE chocolate bars ( I hate sweetened kinds), and a hot oil treatment for my annoyingly dry hair made of organic coconut oil!!!
Plus, two cards, one for my birthday and one for Christmas!
This totally rocked my day! THANK YOU AGAIN ALI!!!
EEEK! So excited! Thank you for being such a sweetheart of a friend, and a dedicated reader!! I couldn't be more grateful to you for that!!
I have to say, it was SO good, and the best coconut cake I've made to date! Plus, look how cute it was when I sliced it and had a piece!:) It looked like a cupcake!:)
Now, go have a FABULOUS FRIDAY! I know I will!:)